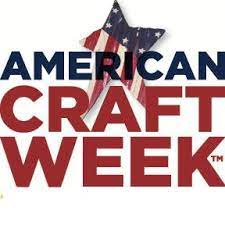 Kick off Fall of 2023 by joining the Seagrove Potters in the celebration of "American Craft Week". Seagrove, NC was voted America's #1 Town for Craft Lovers. With 200+ years of pottery tradition, come discover for yourself what makes this a special place to visit. Observe demonstrations of wheel throwing, and visit kiln openings and much more. The potters are willing to share behind the scenes activities, so you can join in the fun! Located in the central piedmont of North Carolina where more than 100 ceramic artists call this tourist destination home. Experience Seagrove's pottery tradition on a self-guided tour of over 50 working studios in the Handmade Pottery Capital of the United States. Visitors can shop galleries from the town's center, extending to a 20-mile radius along the scenic NC Pottery Highway. Tour individual shops to experience Seagrove's tradition, meet the potters and discover the limitless talent that thrives within this creative community. Plan to spend the day, we guarantee you'll want to come back.
Special Events for American Craft Week
Use links below for information on studios and contact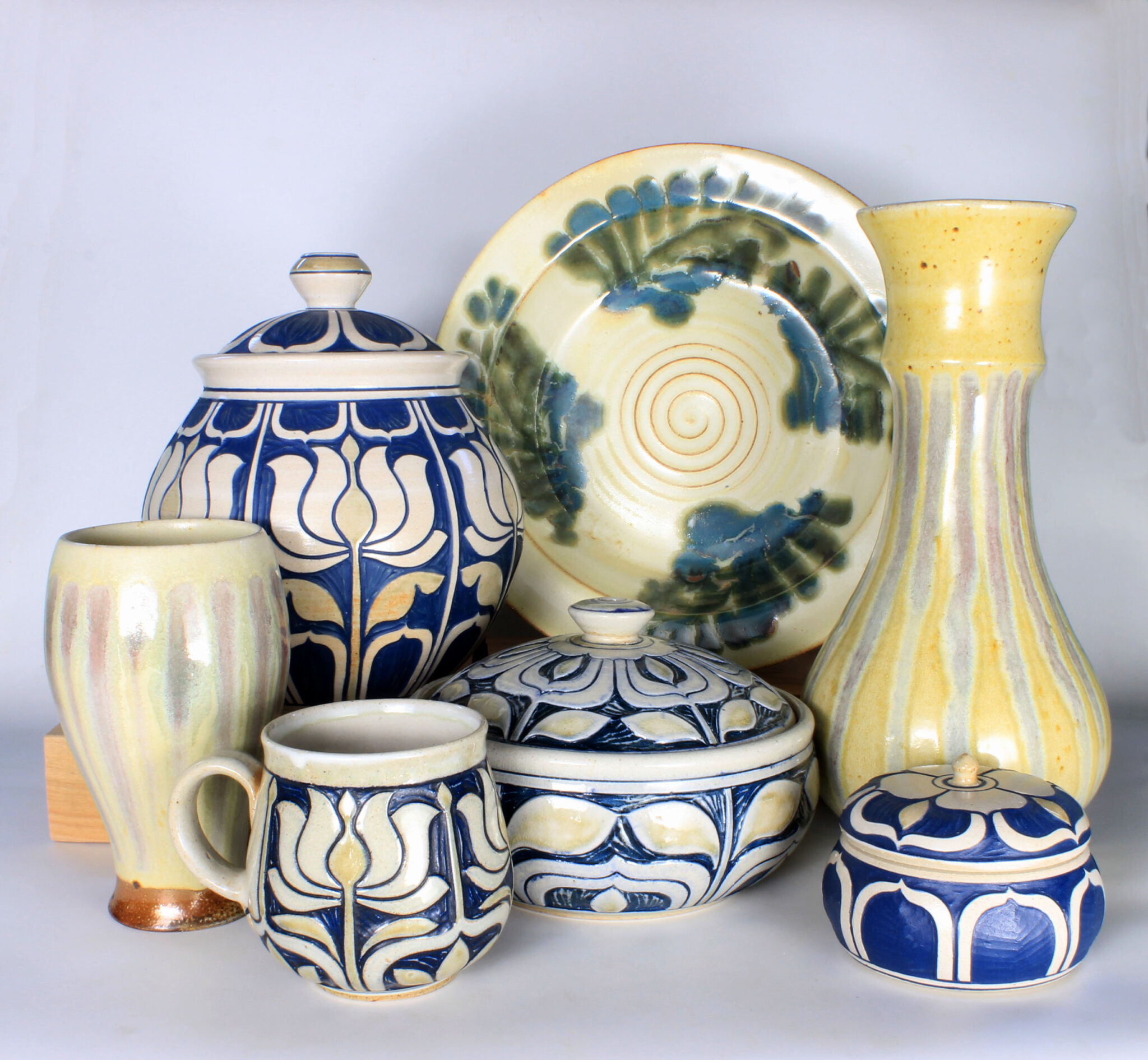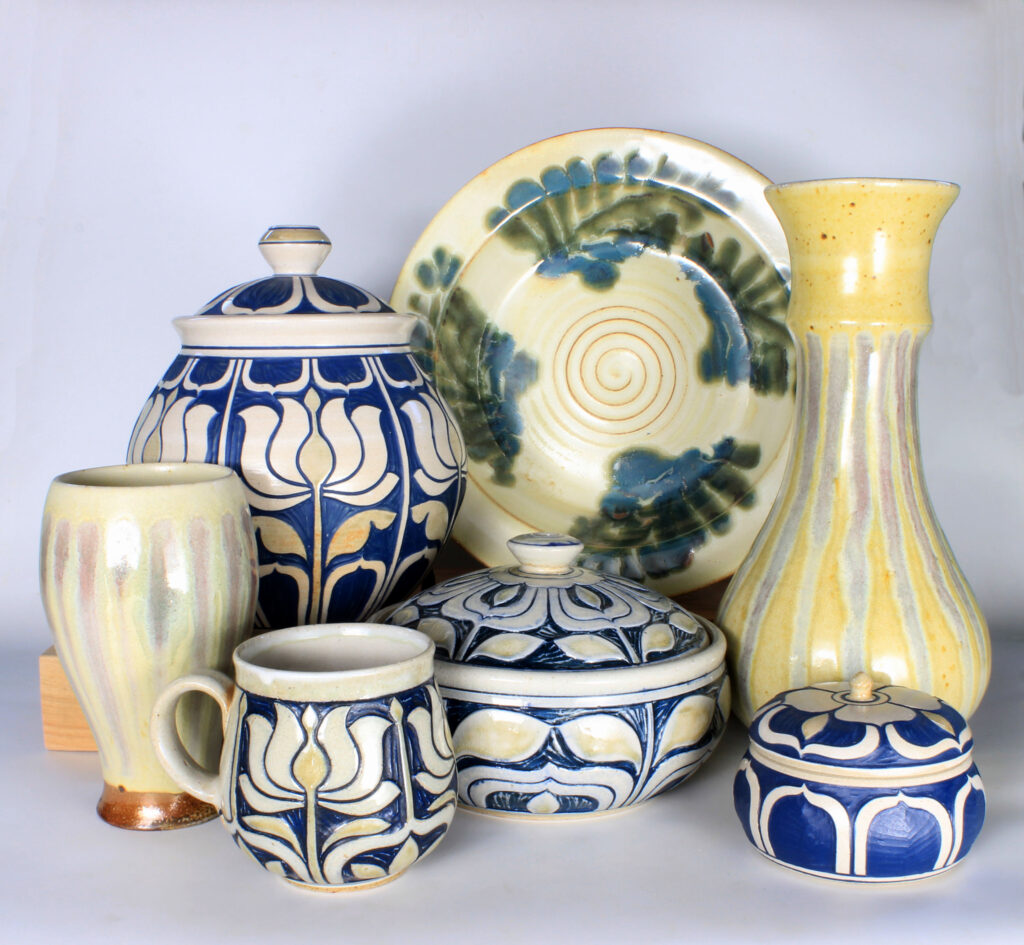 1140 NC Highway 705 • Seagrove, 27341
|
Tuesday-Friday 10am-4pm, Saturday 10am-5pm
Potters' Pumpkin Patch Trail in Seagrove Saturdays in October 10am - 5pm Gourd Garden at The Triangle Studio October 7th, 14th and 21st Saturday, October 7th is the opening weekend of our Gourd Garden Event during American Craft Week in Seagrove. There will be an outside garden patch of beautiful ceramic gourds for festive holiday decorating and a demonstration by Erin Younge on how she makes her gourds. Saturdays throughout the month of October we will have demonstrations by The Triangle Studio members. On our event Saturdays you will meet the artists and watch the clay making process while enjoying delicious refreshments. Feel free to shop weekdays during regular business hours throughout the month of October. Visit our website profile page to see details about events during October at https://potterspumpkinpatch.com/the-triangle-studio/
---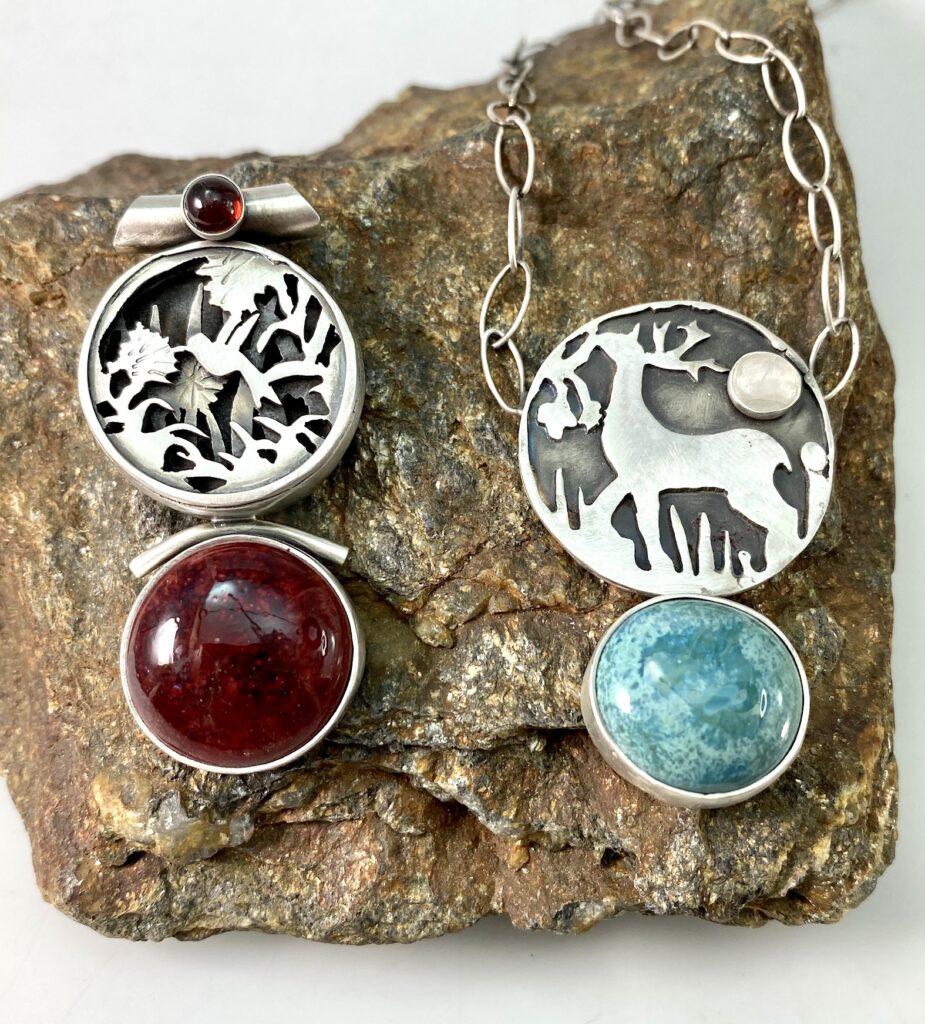 330 Jugtown Rd • Seagrove, 27341
|
8:30-5:00 Tuesday-Saturday
Celebrating American Craft Week all the time! JLK Jewelry at Jugtown has been hand making pottery cabochons using Jugtown Pottery clay and glazes since 1999. Crafted in the same manner as Ruskin ceramic plaques that were made in England at Ruskin Pottery. Named after John Ruskin, one of the proponents of the early Arts and Crafts Movement begun in 1860. Although most of the early pieces were set in pewter, Jennie uses the clays of and layers of Jugtown Pottery glazes to create her pieces (that often resemble early ones) and set them in her own sterling silver designs. Recently she has begun using enamels (another important part of that same early period) and incorporating them into her designs. She will be offering new work at Jugtown throughout the fall. There is a permanent case of her work in the sales cabin at Jugtown available during open hours.
---