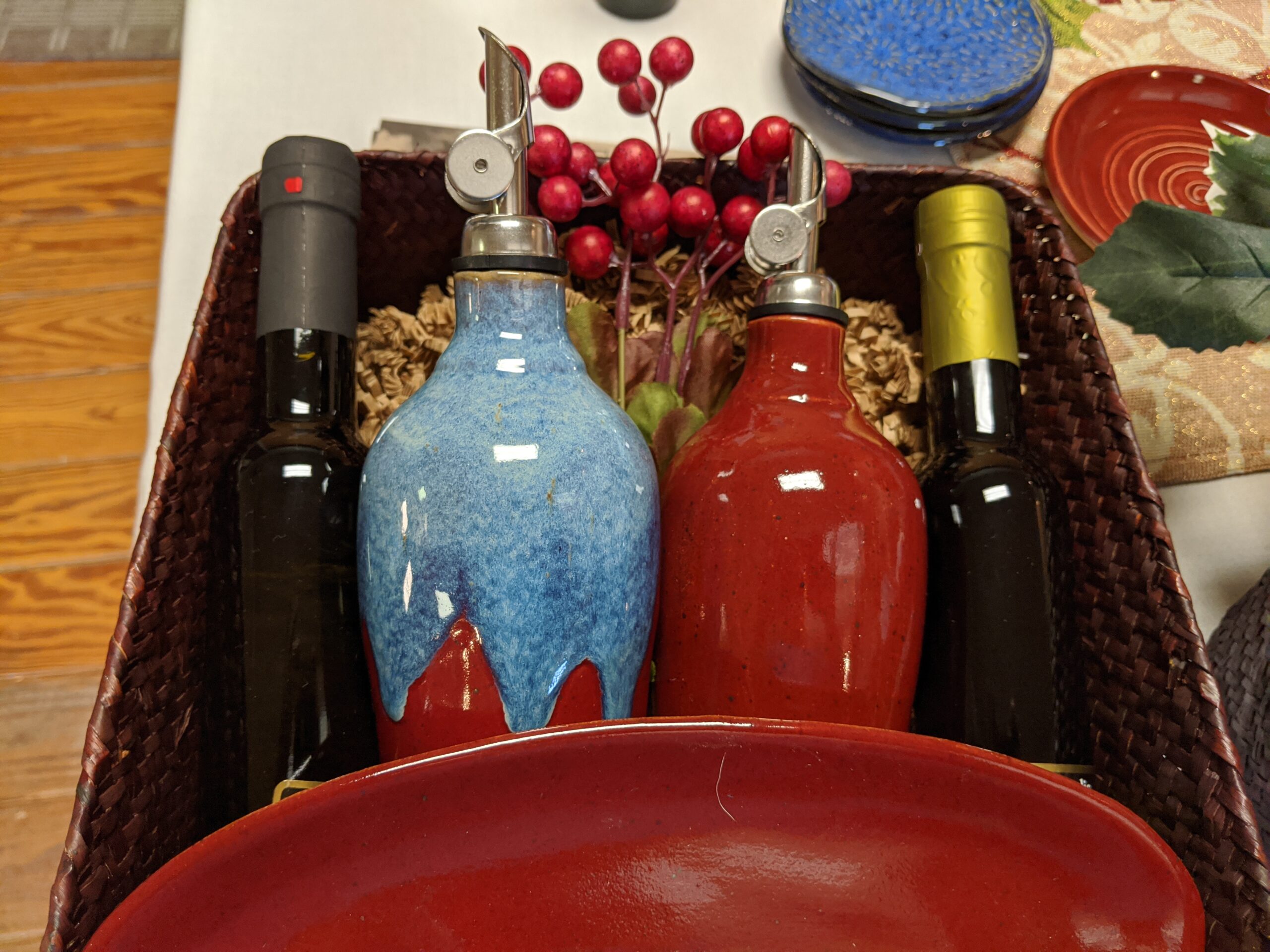 Holiday Open House December-2023
Join the Seagrove Potters this season for their Annual Holiday Open House.   You're invited to celebrate the holiday season on a self guided pottery tour. Starting on December 2nd through December 16th weekends, the pottery shops of Seagrove have special events planned on Saturdays, some on Sundays.  Most all of the shops have normal retail hours but have prepared special work for the December weekends to feature a great selection for your Holiday gift needs.  Already have plans for those weekends? Don't be dismayed, shops are open during the week too and many have online stores for shopping convenience!  Enjoy finding something for everyone on your list this year. Experience a hearty dose of holiday cheer and feel the warmth of the season, as you venture through the Seagrove community.  Free and open to the public!
All of the Holiday Open House events take place at the individual studios.  Come buy local, handmade works by our talented potters of the Seagrove Area!
Special Events for Holiday Open House
Use links below for information on studios and contact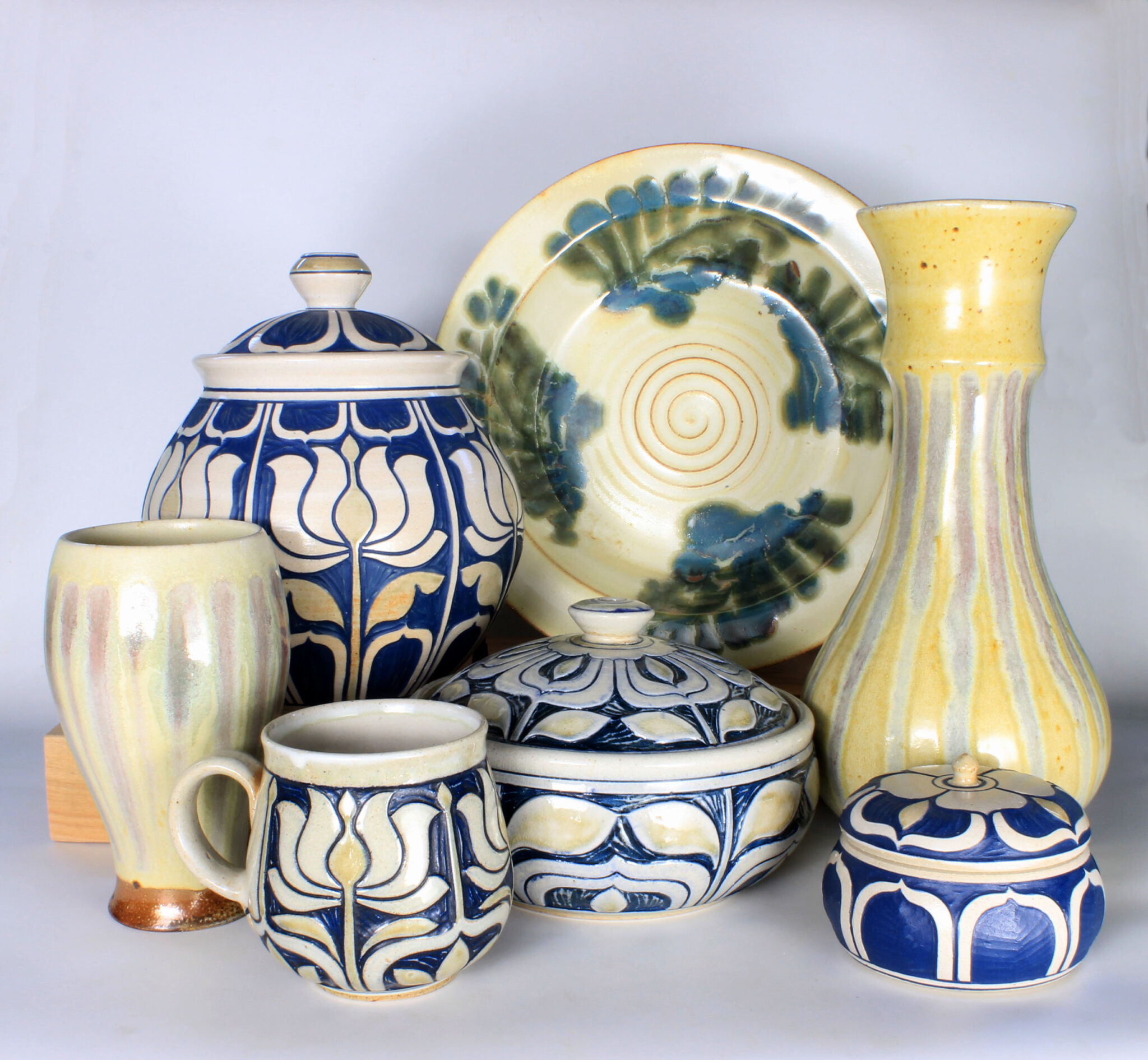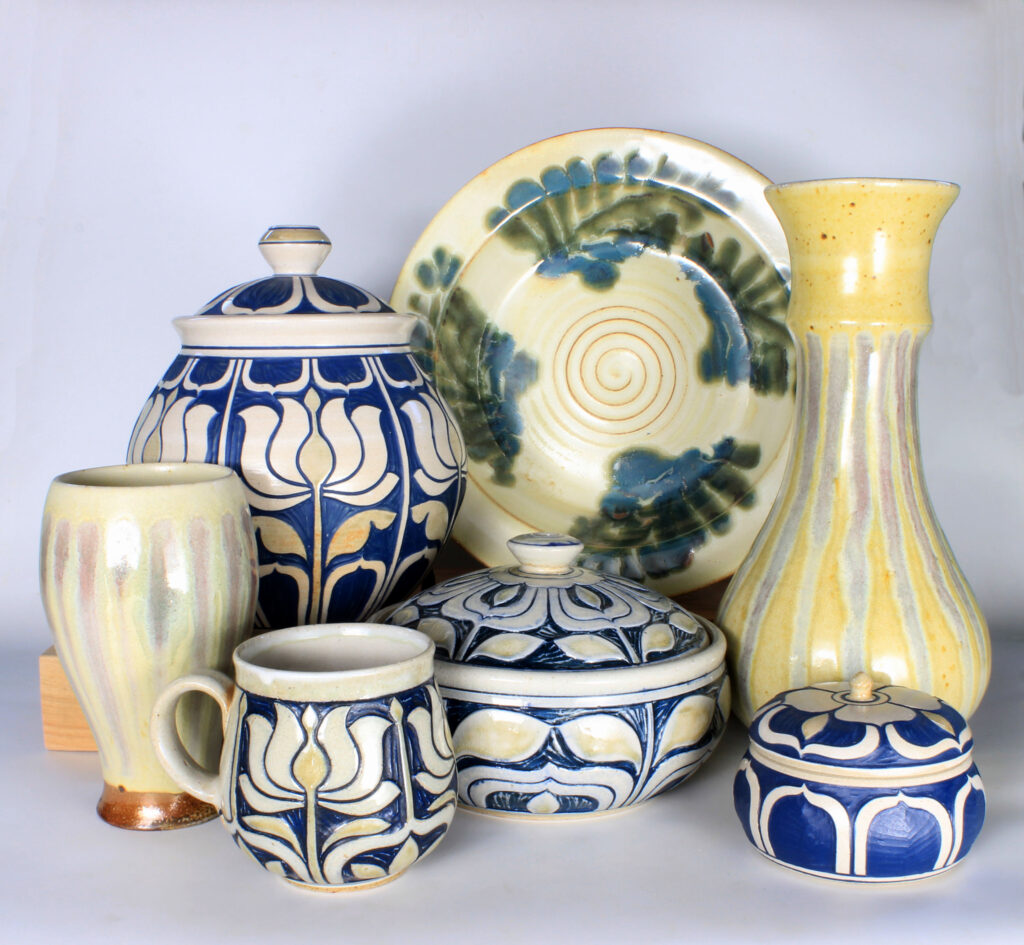 1140 NC Highway 705 • Seagrove, 27341
|
Saturday 10am - 5pm
Ceramic Ornaments

For the holidays, Erin Younge of The Triangle Studio made her signature ornaments including a traditional lobed-style series in multiple colors of glazed stripes and dots. She also makes a series of mythical winged creature ornaments that were wood-fired. Flying cows, camels and sheep are sure to bring a smile to your face. These ornaments are elegantly fired in a wood burning kiln and will spruce up any ornament collection!
---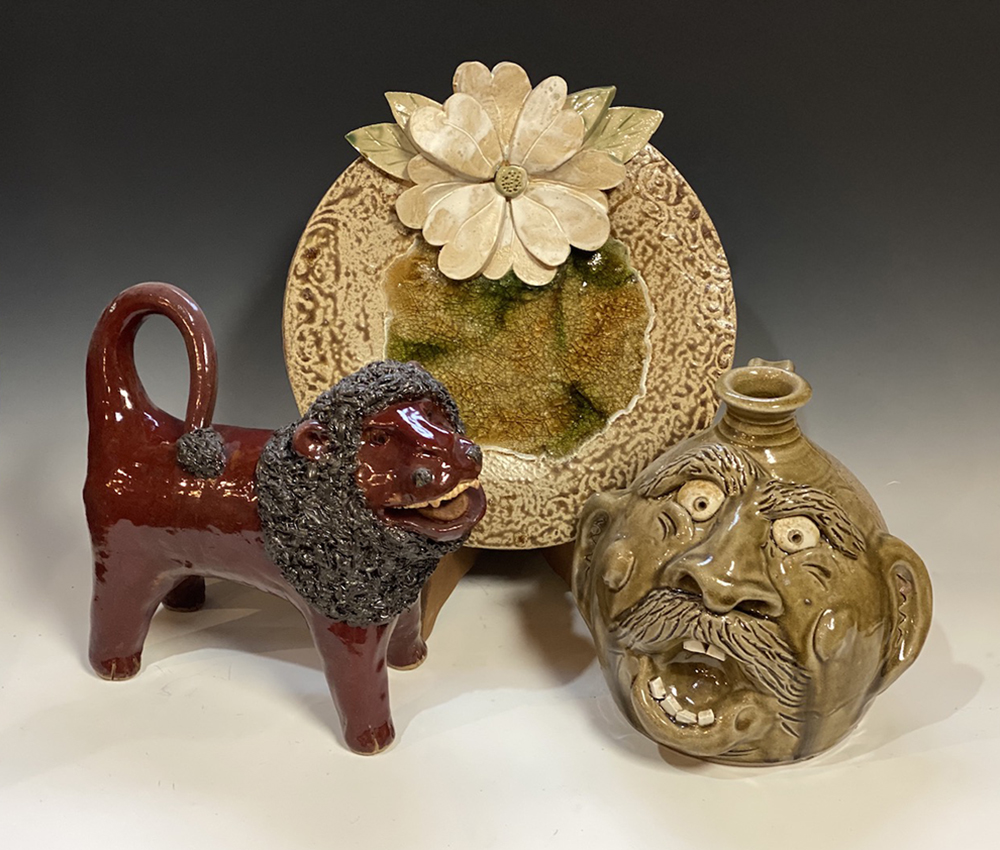 2475 Hwy 705 • Seagrove, 27314
|
10 Am- 5PM
Winter Open House at Crystal King Pottery- Let it snow, Let it snow, Let it snow. The kiln will be opening with a limited selection of Crystal's whimsical Snowmen colorfully adorned with striped scarves and hats! Poinsettia lover? It is the flower of the season and hand-sculpted flowers will adorn many of the seasonal decorative pieces. Come out and enjoy Refreshments and local small Biz shopping!
---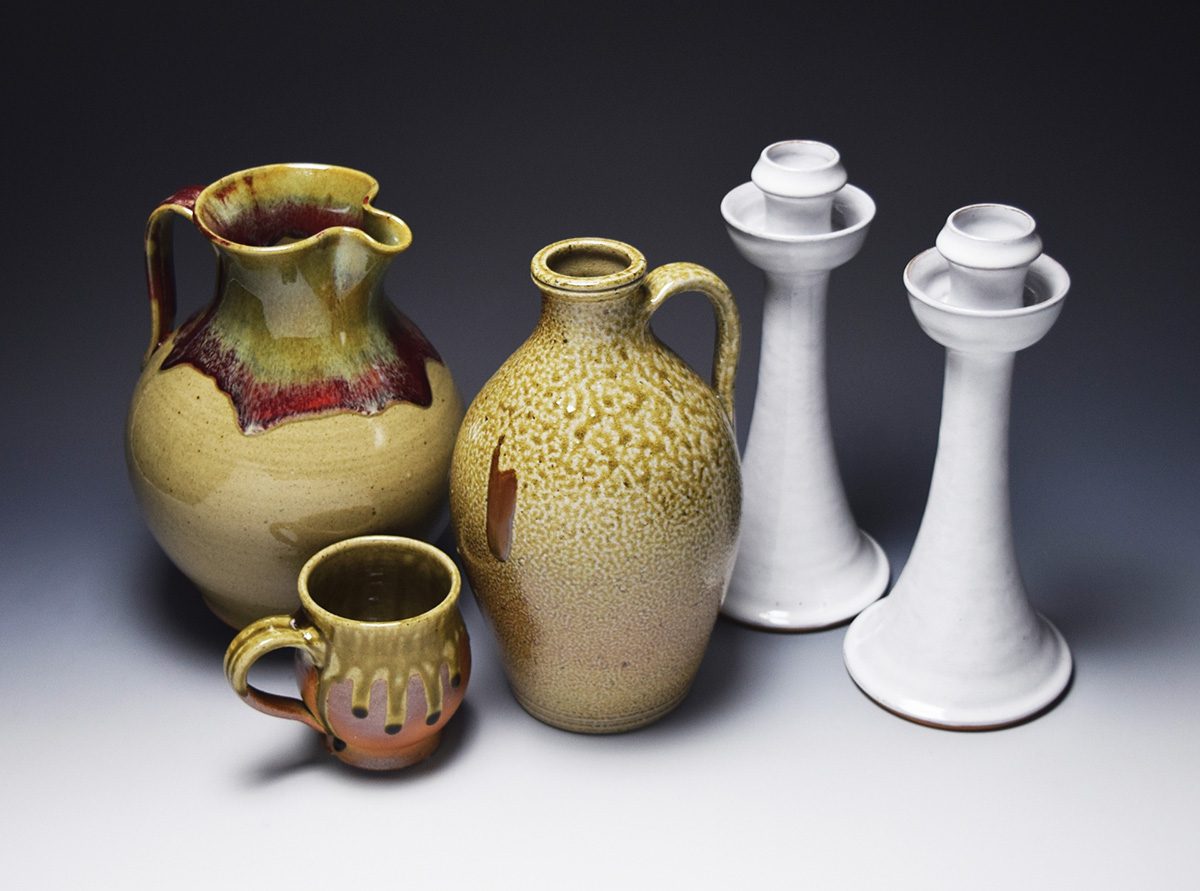 330 Jugtown Road • Seagrove, 27341
|
Saturday, 8:30 - 5:00
Final Kiln of the Year at Jugtown! This will be the day that our last batch of pots made in 2023 will become available in our sales cabin! Pieces that will be coming out will include our Weathered Bronze, Lavender, Cornwall Stone, and Soft Iron Glazes. Come by for light refreshments and shopping. Please note our holiday hours: we will be closed December 24th - January 8th. We will reopen January 9th with our regular hours of Tuesday - Saturday 8:30 - 5:00.
---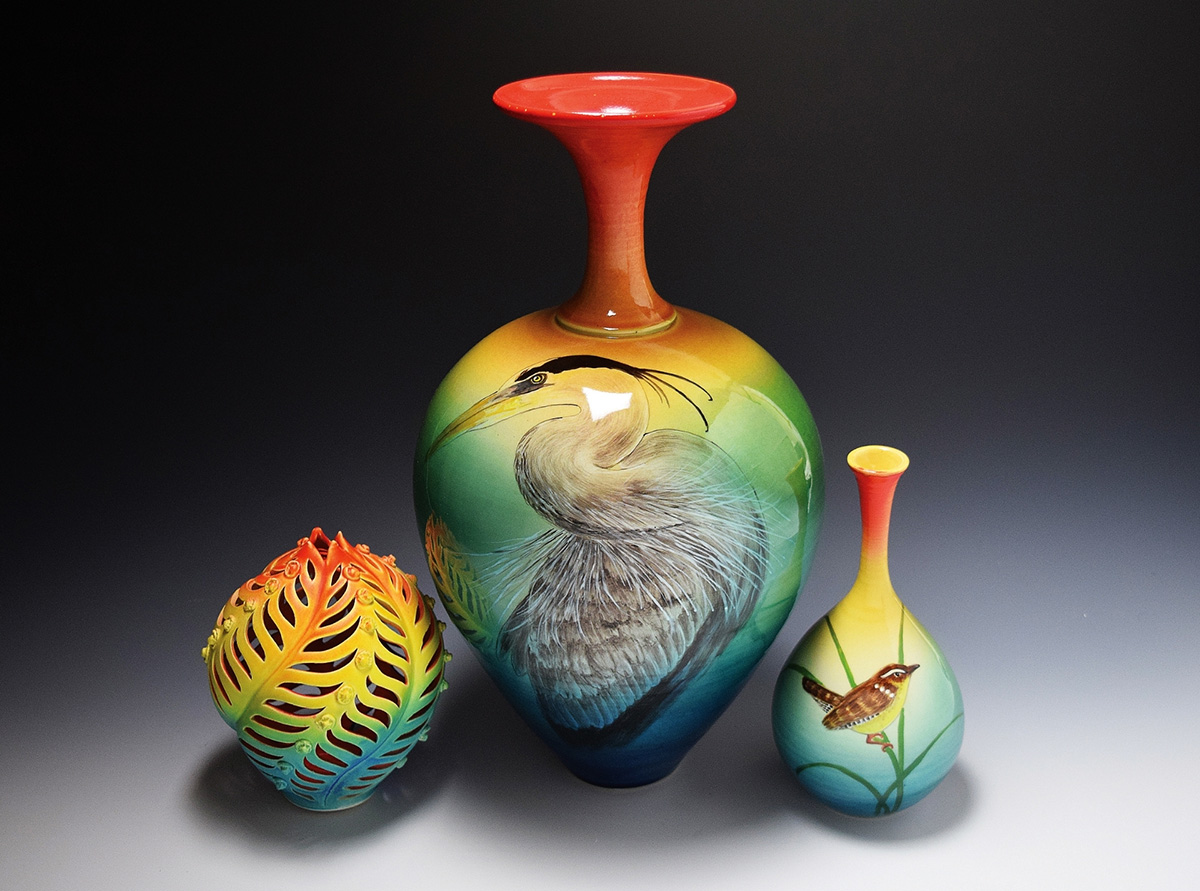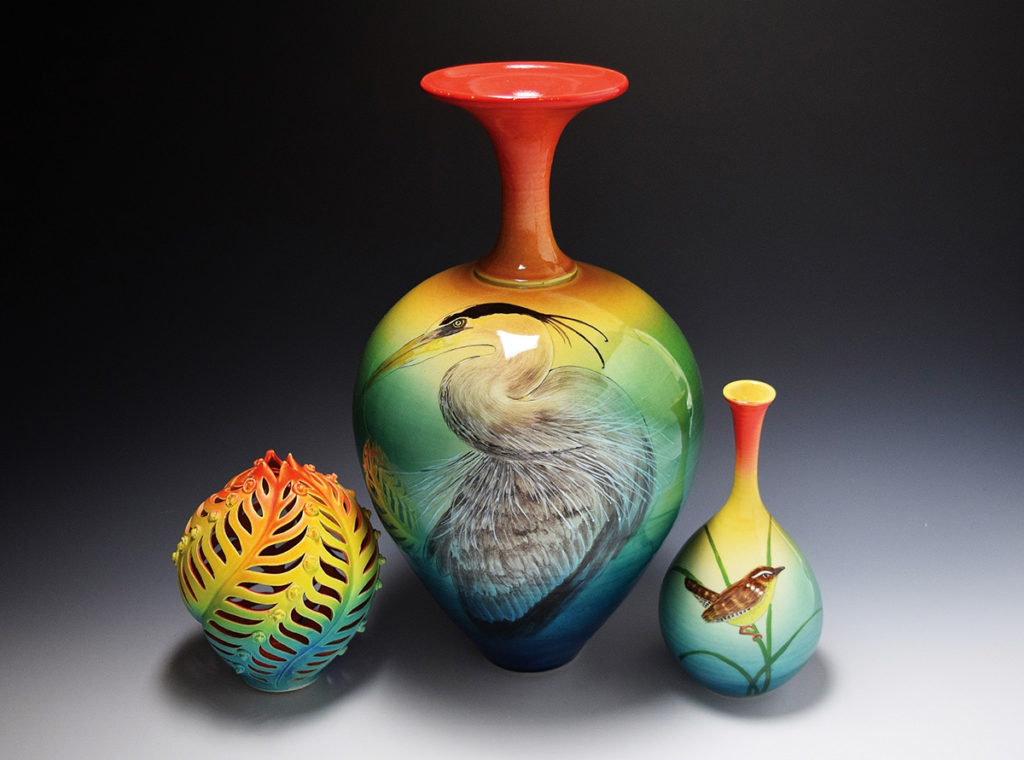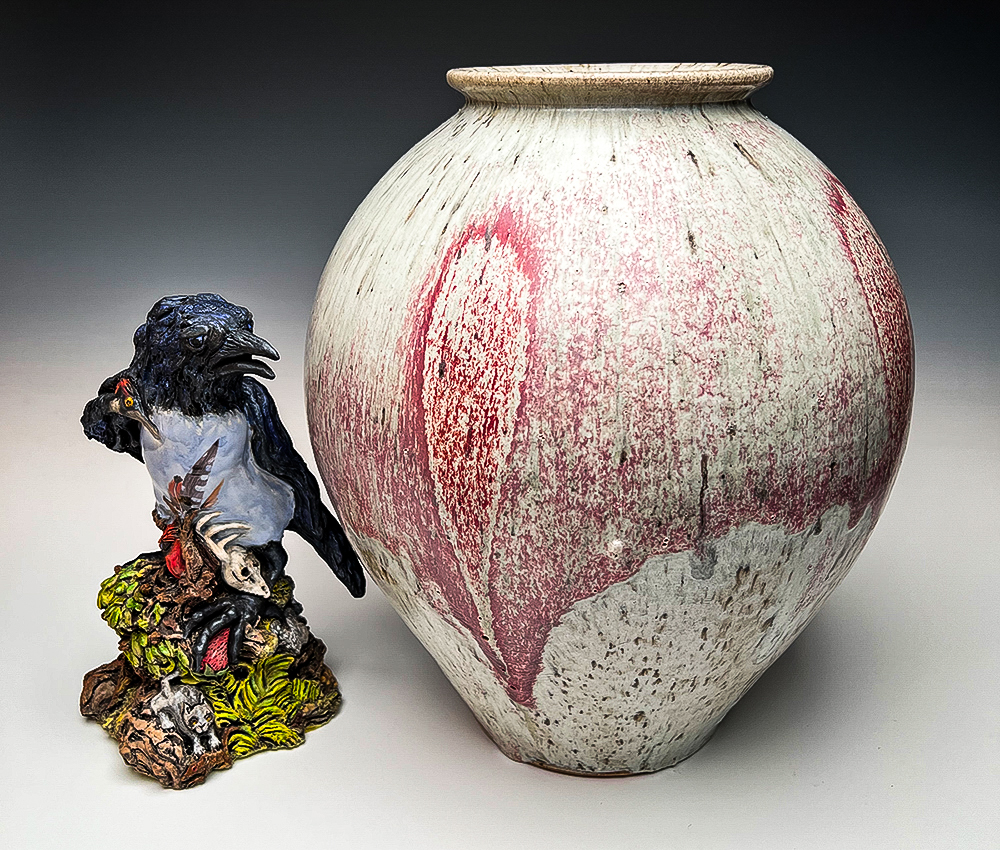 741 Fork Creek Mill Road • Seagrove, 27341
|
Saturday 10am-5pm Sundat 12pm-4pm
A variety of pottery, sculpture and collaborative work by Fred Johnston & Carol Gentithes. Shop for gifts or treat yourself to a one of a kind piece.
---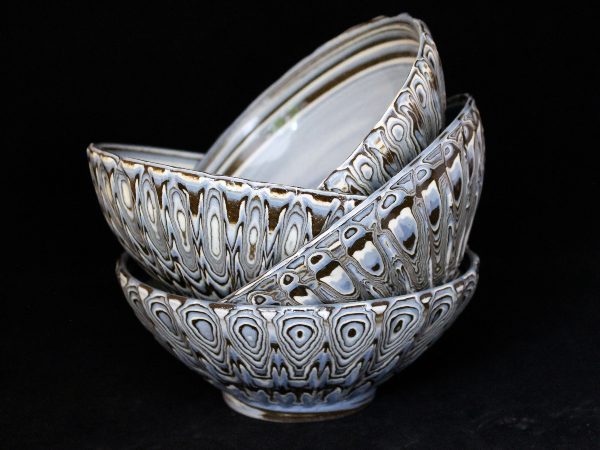 6077 Old US Highway 220 • Seagrove, 27341
|
Saturday, 10am - 5pm
Eck will demonstrate how he uses multiple colors of clay to make his Agateware pottery. Lots of gift ideas and stocking stuffers, fresh from the kiln, will be available. Enjoy light refreshments in a festive atmosphere.
---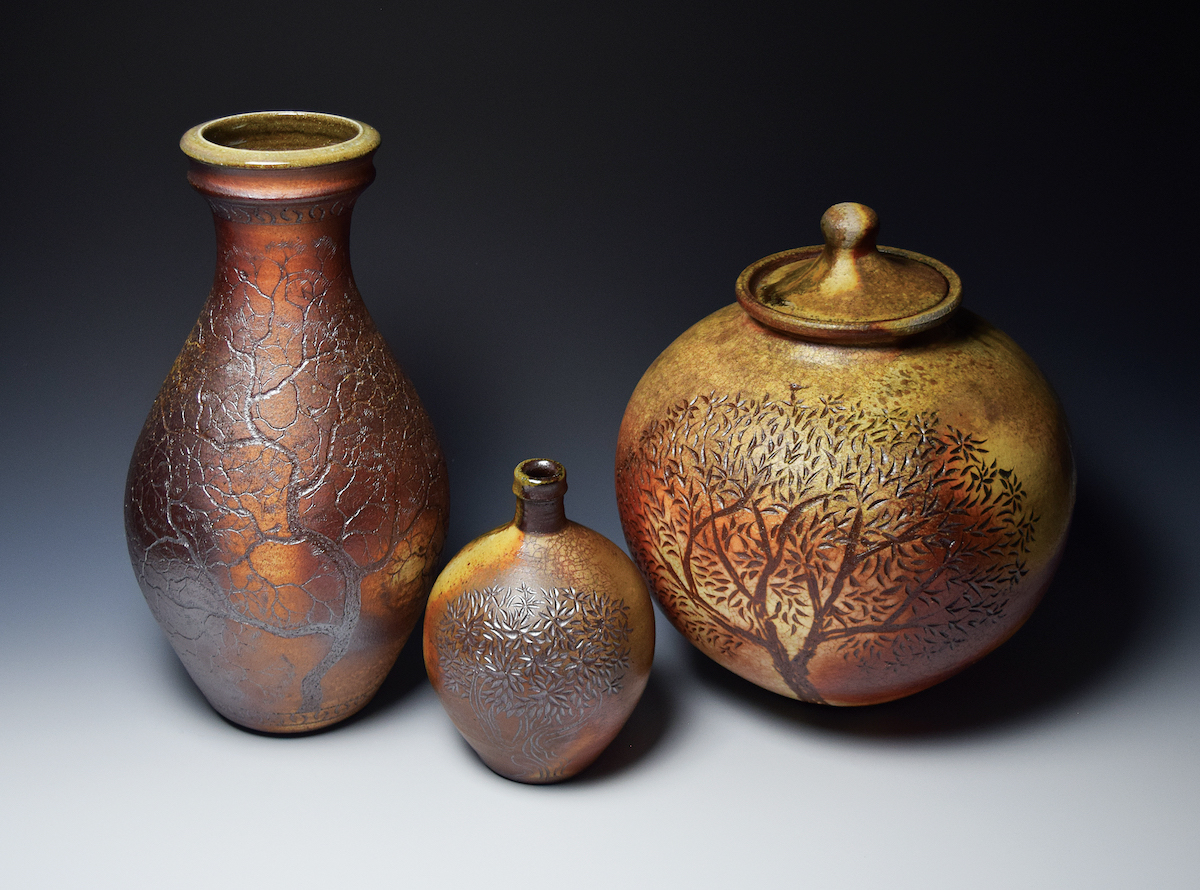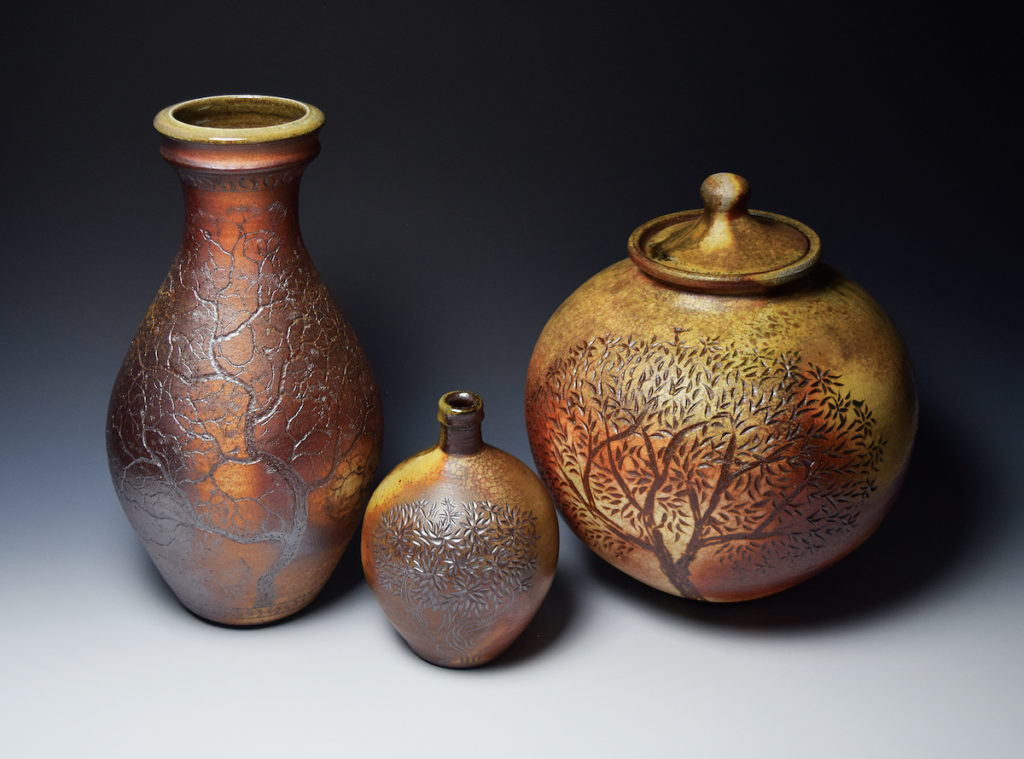 172 Crestwood Rd • Robbins, 27325
|
Saturday, 10am - 5pm
Holiday Open House @ From the Ground Up - Join us for our annual holiday opening as we extend our gratitude with freshly roasted organic coffee, apple cider and new pots. We have a great selection of soul pots, bells and tree pieces. We also have some pieces from Levi. Come see our newest work from the latest wood firing. We will have some wonderful pieces for gift giving. Shop in person.
---